What comes first- Country, Subject or University?
For universities, business schools and admission professionals the key to student recruitment is understanding the students decision making process. In previous articles, topics such as "top 10 motivations", "study field preferences" and "the types of students choosing to study abroad" were discussed
Related: What international students want from their university 
In this post, we ask you "what information you think students find more important in making their study abroad decision- Country, university, or subject?"
Here's what Instead- International Education Advantage have established to be the sequence of importance for international students' decision making process.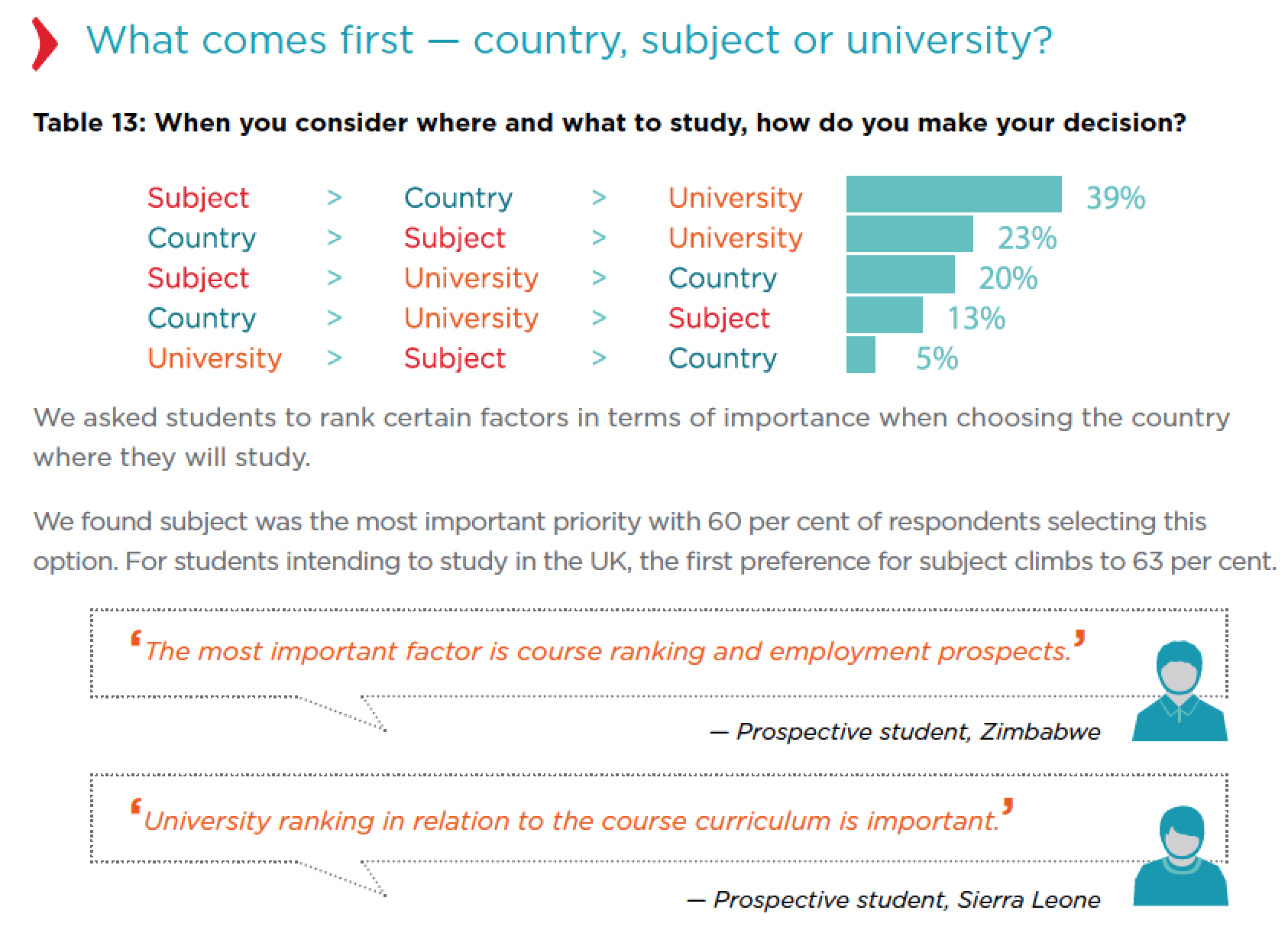 What does this tell you about your own recruitment strategy? Does it compliment your current promotion strategy and channels of promotion? Make sure to check out their full report- Download full report!
It's free to download! How great is that?